![endif]--> <![endif]-->
Hey! It looks like you're using an old browser - here at Makers Academy we are always looking to use the most cutting-edge features the web offers and unfortunately your browser doesn't allow us to do this. We know you can't always switch, but we strongly recommend using the latest versions of Mozilla Firefox or Google Chrome.
Learn to code in 12 weeks
Makers Academy is Europe's leading Web Developer bootcamp. With our help, you'll learn the principles of software craftsmanship and we'll also help you get your first job. We've graduated over 500 students into their dream jobs as junior developers.
Sign up to the newsletter to get your free e-book: Learn Ruby in 15 minutes
Meet
Our Grads
Our graduates come from all walks of life, and leave as trained software craftspeople. We're highly selective; a place at Makers Academy will greatly improve your chances of success in the rapidly-moving world of software engineering.
Meet
Our hiring partners
We've graduated over 500 beginners into their dream jobs as junior developers. Some were looking for a career change, others to bring their ideas to life.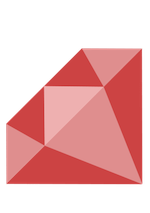 Ruby
Ruby is a general-purpose programming language. The brainchild of many other brilliant languages, it's an intuitive route into programming. Ruby is used in web applications through frameworks like Rails and Sinatra.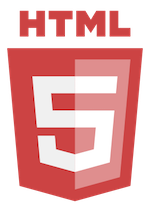 HTML
HTML is the building material of the web. We'll guide you towards building beautiful, structured webpages and altering content dynamically, both on the server and client-side.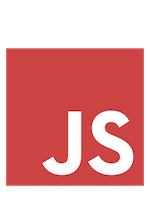 JavaScript
JavaScript is rapidly becoming the biggest programming language in the world. You can use it anywhere: to animate text on a page, to run a high-throughput server, and to enable your coffee machine to work over WiFi.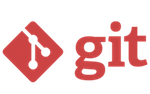 git
git is the world's most popular way to manage, share, and distribute code. We embed best GitHub practices from the get-go, which perfectly suits our focus on Pair Programming - and our Hiring Partners.
A World-Leading
Curriculum
We're passionate about education and software development. Our course has been designed by industry experts to introduce you to the most used technologies in today's marketplace, and to equip you with the skills you need to quickly find a job as a Junior Developer.
---
Why Makers Academy?
| | |
| --- | --- |
| Learning cutting edge coding techniques such as agile & TDD | Located at the heart of Silicon Roundabout with a big work space |
| Job support – our service isn't complete until you're hired | Community of learners – because it's easier when you aren't alone |
| Macbook Pro with Retina Display & 24" display for the duration of the course | Our space is open from 8.30am – 9.00pm, Mon – Fri |
| Access to speakers, events and meetups in the office | Breakfast, coffee and snacks |
Apply Now
The full 16-week programme costs £8,000. We run cohorts every 6 weeks, and applications are highly competitive. We offer numerous payment options.
Our prices for Makers Academy and Ronin are changing.