![endif]--> <![endif]-->
Hey! It looks like you're using an old browser - here at Makers Academy we are always looking to use the most cutting-edge features the web offers and unfortunately your browser doesn't allow us to do this. We know you can't always switch, but we strongly recommend using the latest versions of Mozilla Firefox or Google Chrome.
Have you always wanted to learn to code?
Come and join our remote coding course
Our 12 week remote course will teach you the principles of software craftsmanship and with the help of our careers team, you'll soon be starting your career as developer.
Sign up to receive your free e-book and learn more!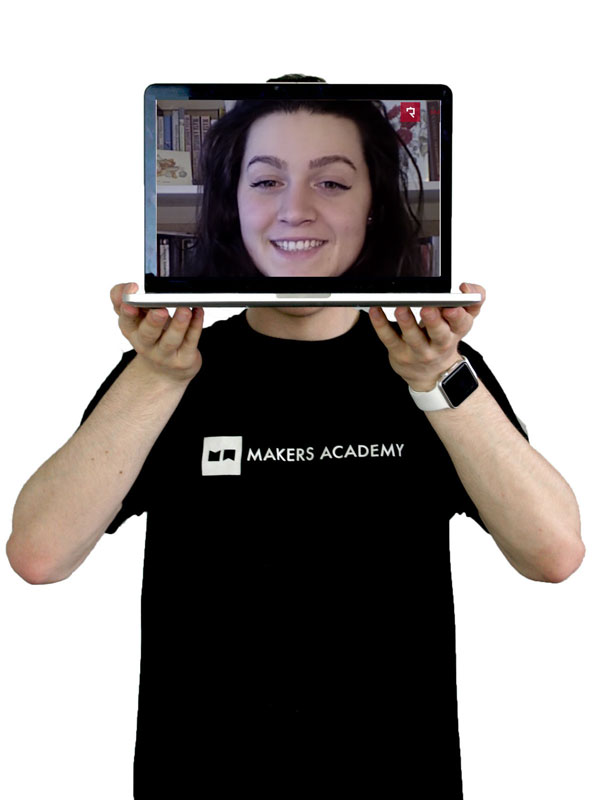 Graduated April 2016
Rebecca Piper
Completing the course made me feel more prepared for working in industry and I have a great understanding which has benefitted me throughout my time in my current role.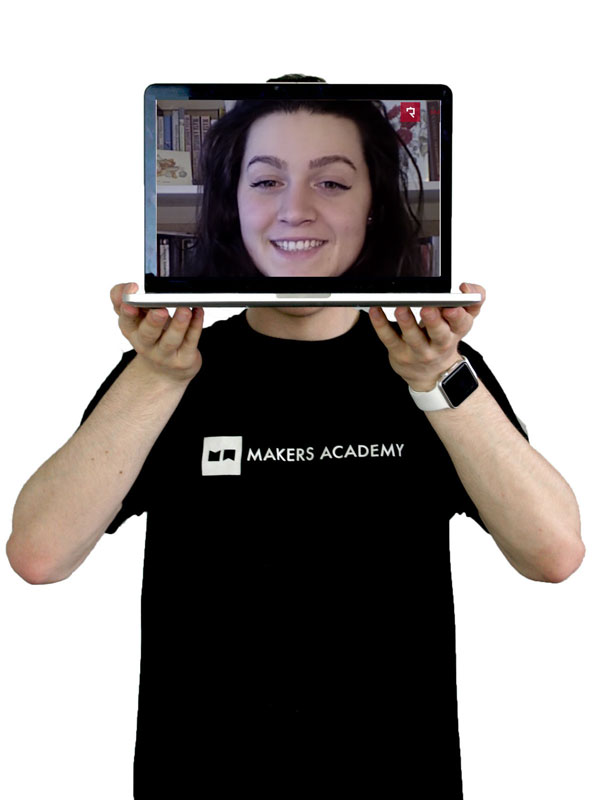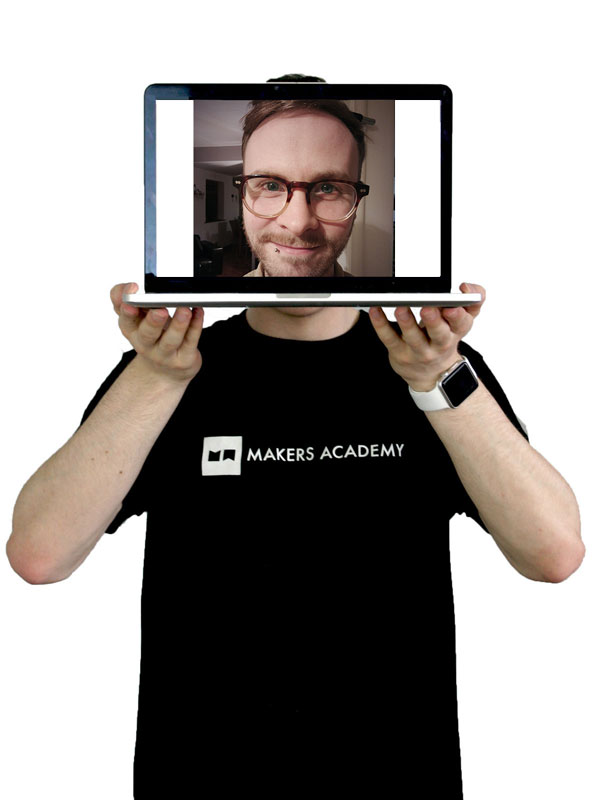 Graduated Remote September 2016
Alex Saunders
So, so valuable and I think it's only now that I'm working that I've realised just how much I've learnt.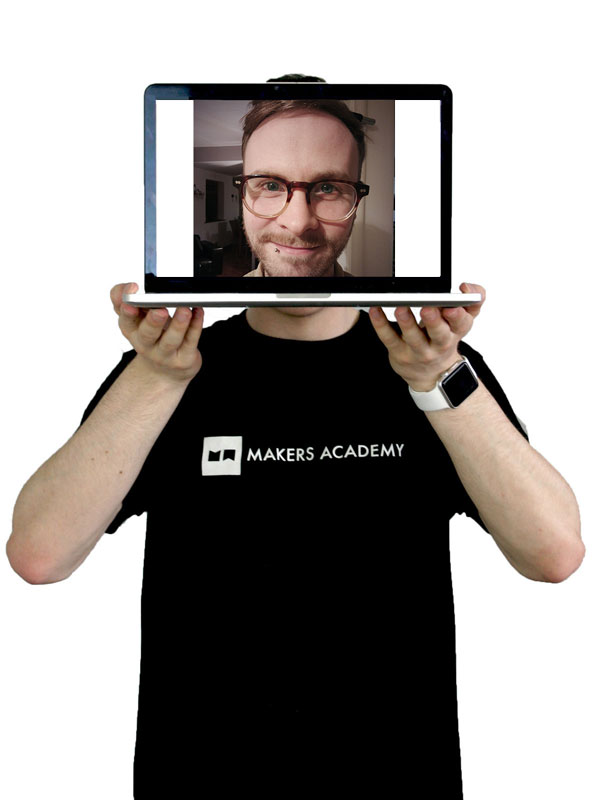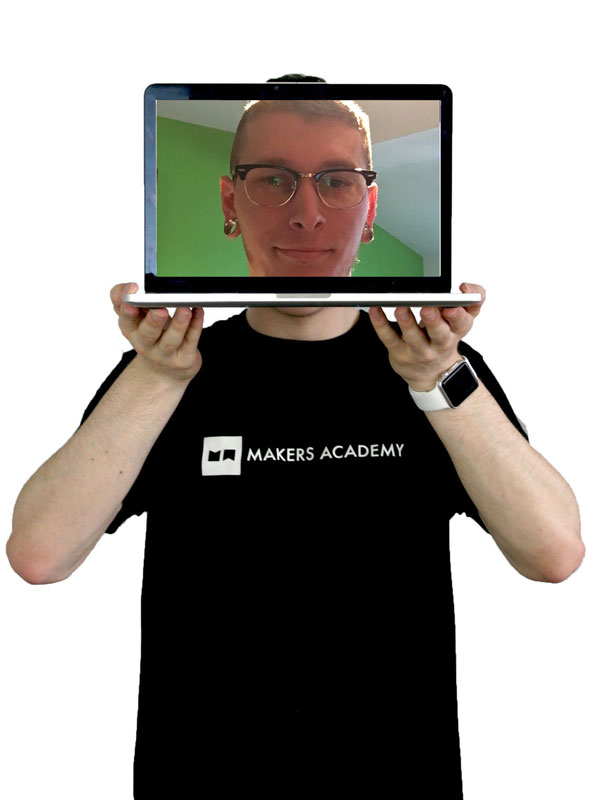 Graduated September 2016
James Steel
I have a new job, more confidence and made some new friends.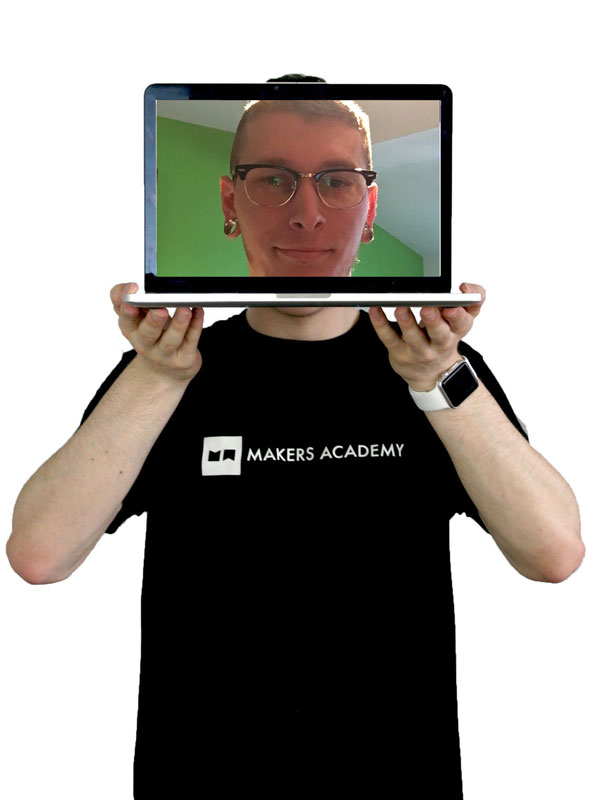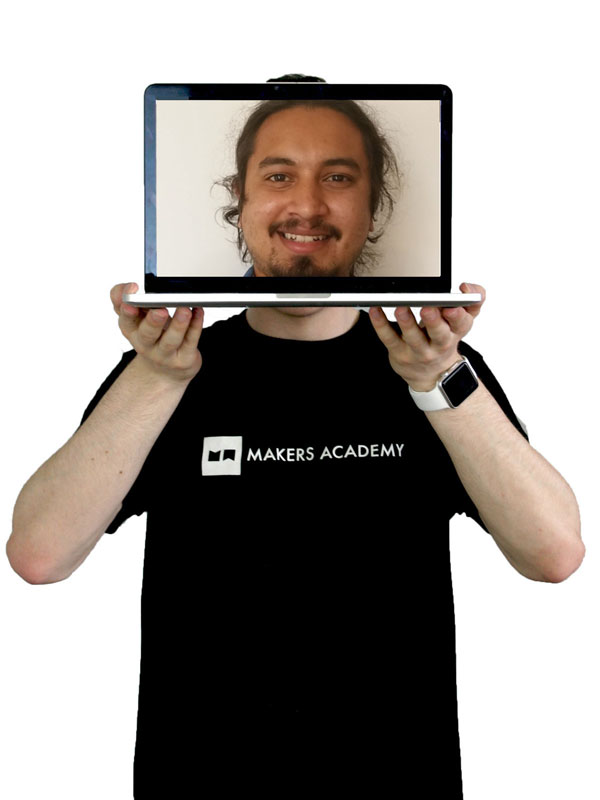 Graduated September 2016
Prashant Mathias
Exciting, scary, challenging, fun and very very rewarding. One of the best experiences of my life.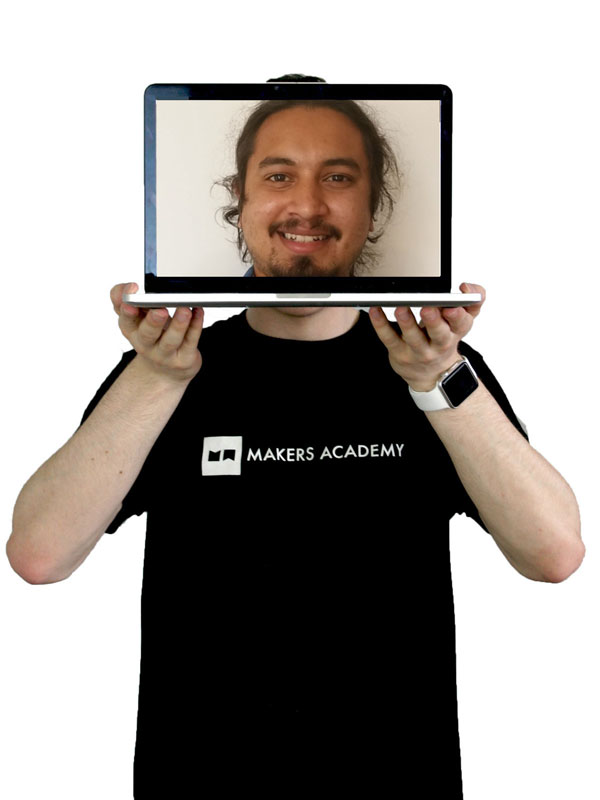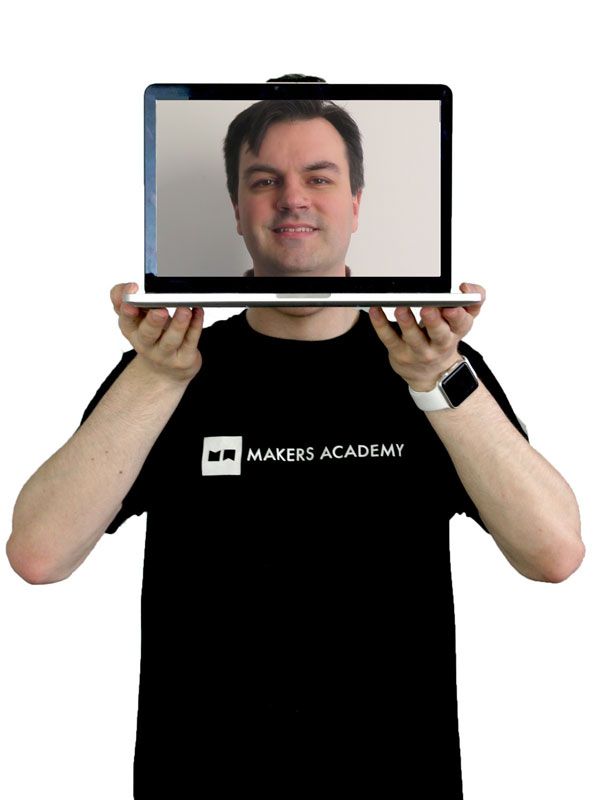 Graduated Remote September 2016
Robert Summers
It was an intense but very rewarding experience.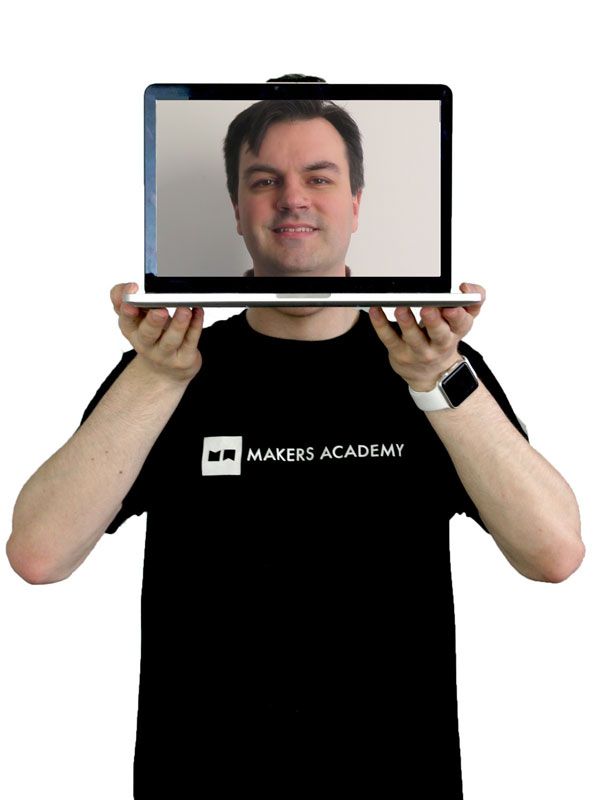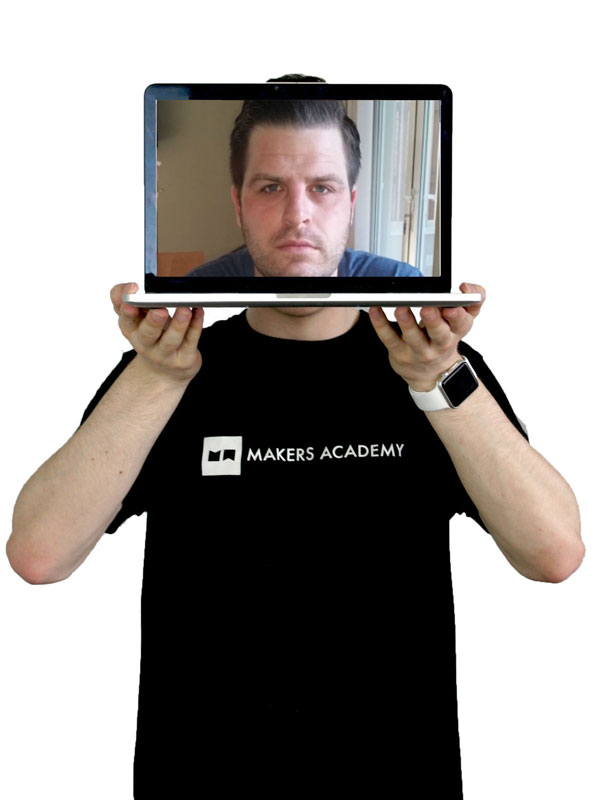 Graduated Remote September 2016
Joe Sweeny
My life has changed dramatically, I have knowledge and skills that I didn't even know existed this time last year.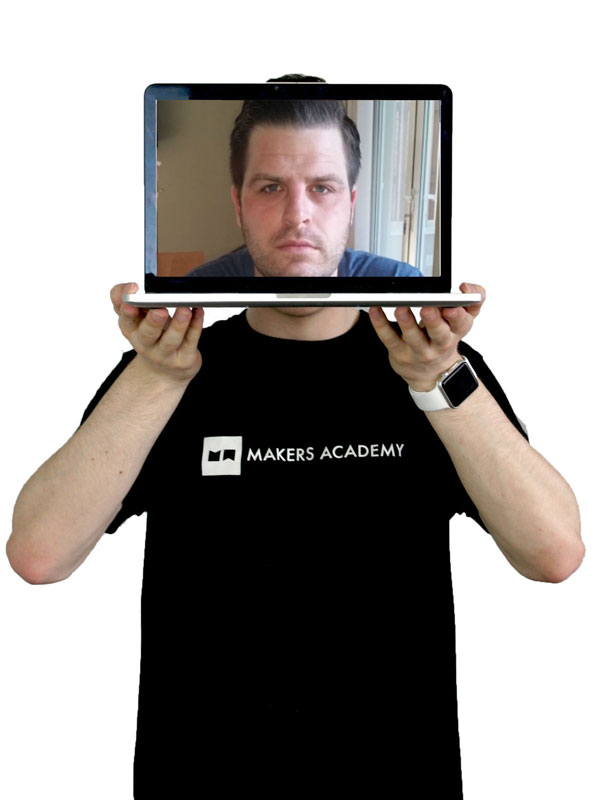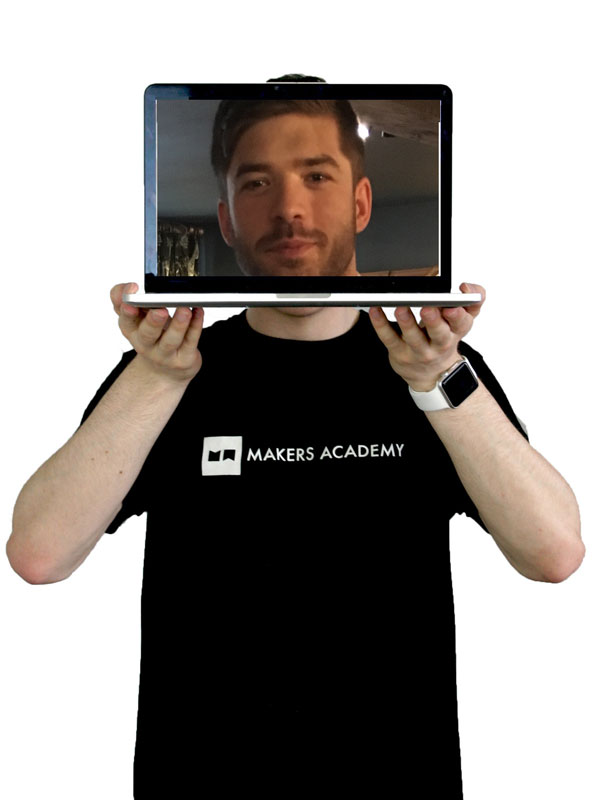 Graduated Remote April 2016
Richard Watkins
I landed the job 28 days after finishing the course.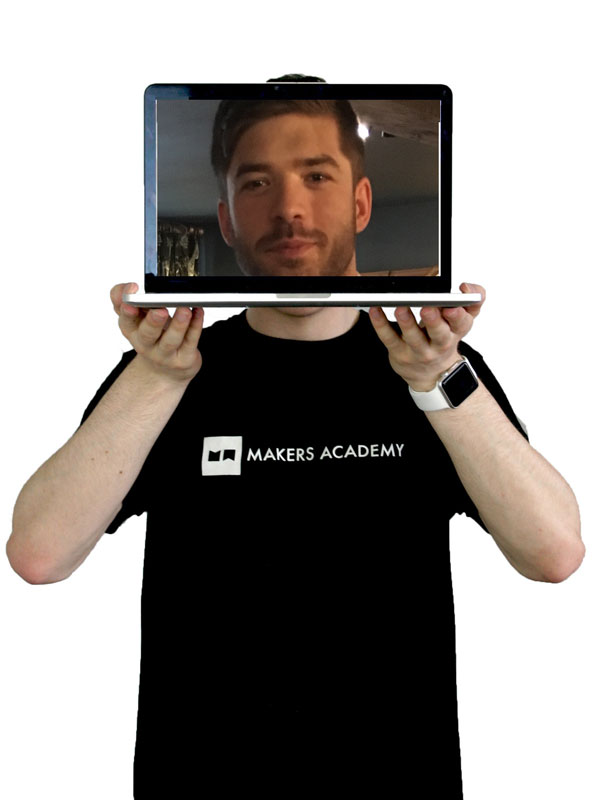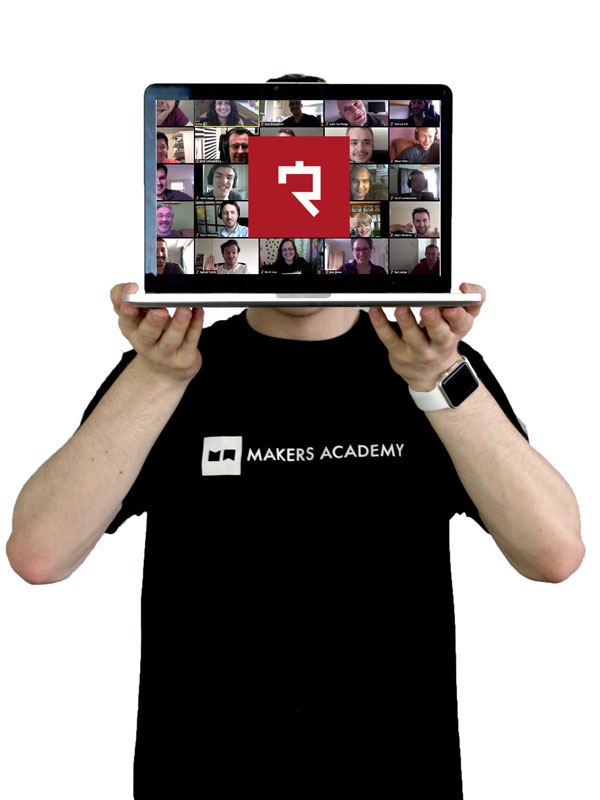 Graduated Remote July 2016
Maria Romero
Makers Academy has been a life changing experience.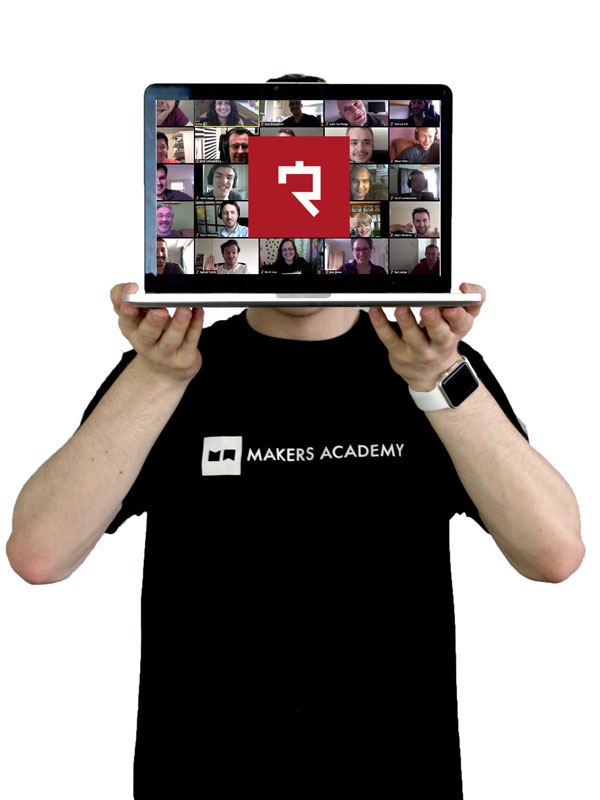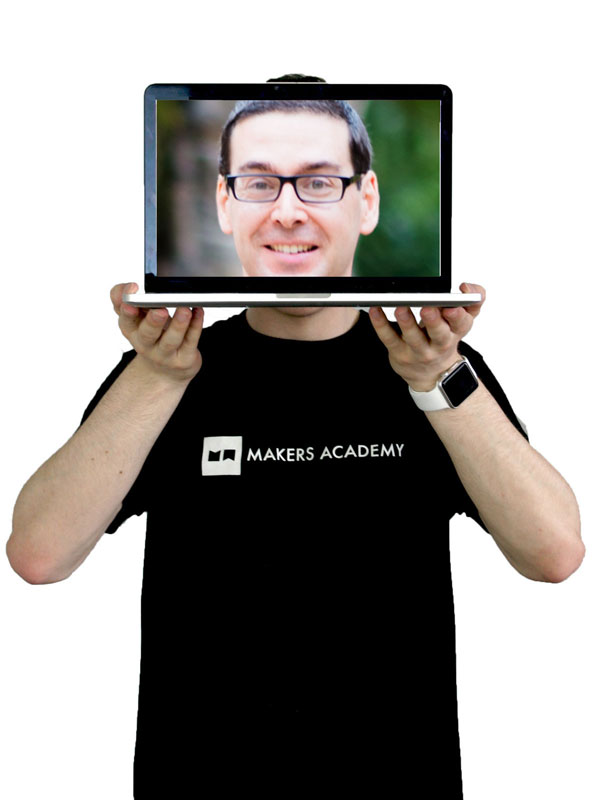 Graduated Remote July 2016
Sergio Enrech Trillo
Fantastic experience overall, I have really enjoyed it, I was even sad that it finished. Makers Academy really does what it says on the tin,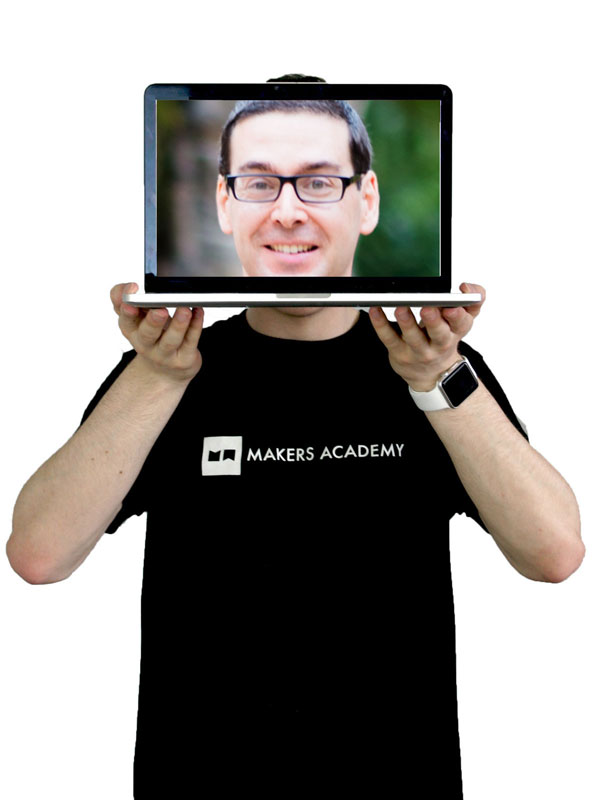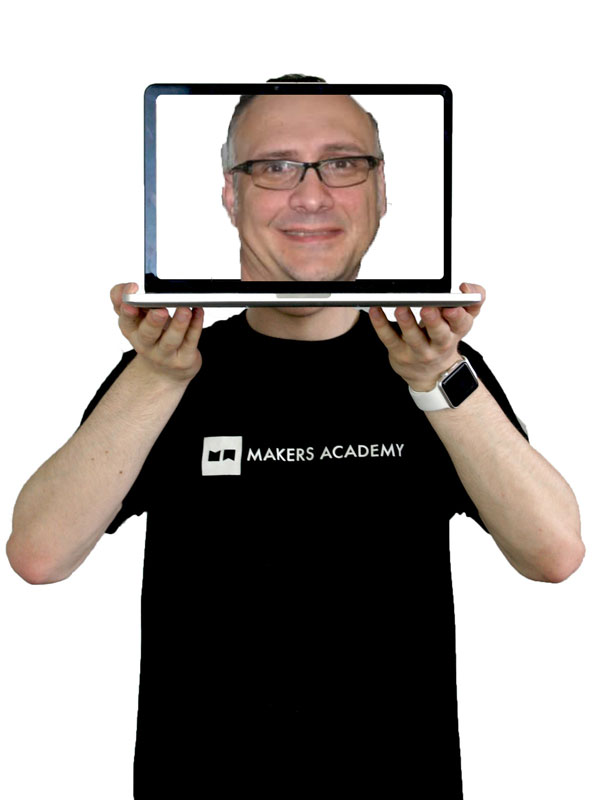 Graduated Remote October 2015
Norm Fasey
It enabled me to learn some useful skills and bring me up to date with some cutting edge technologies that are very much sought after in the job marketplace.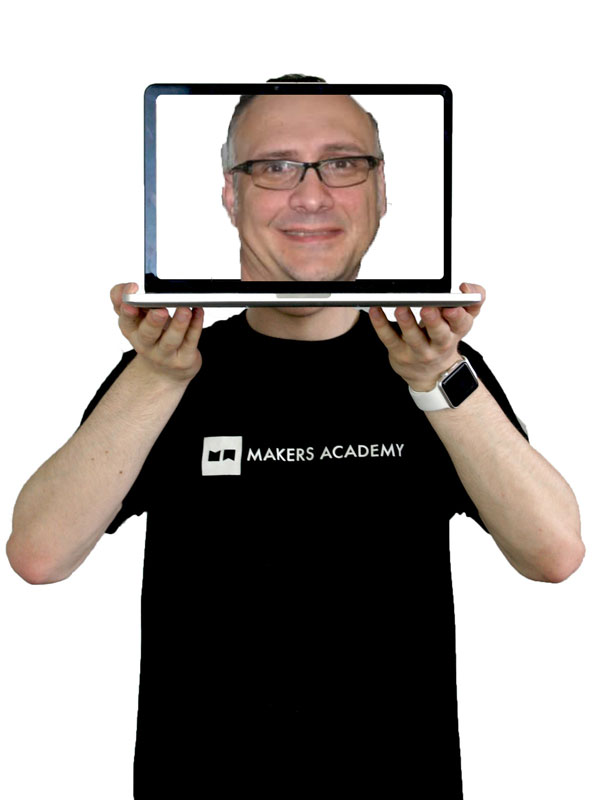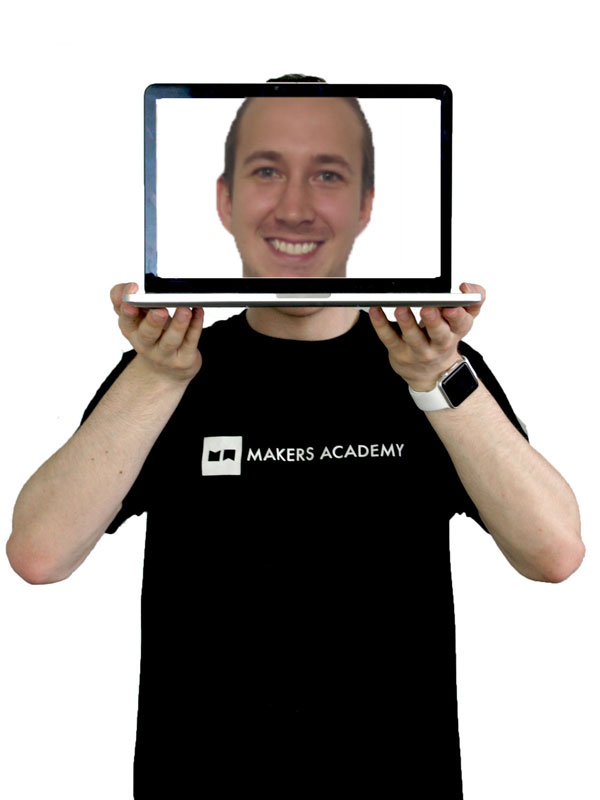 Graduated January 2016
Andrew Dowell
Everyone at Makers has been really helpful, especially on the Ronin side of things. It's defo been good value for money.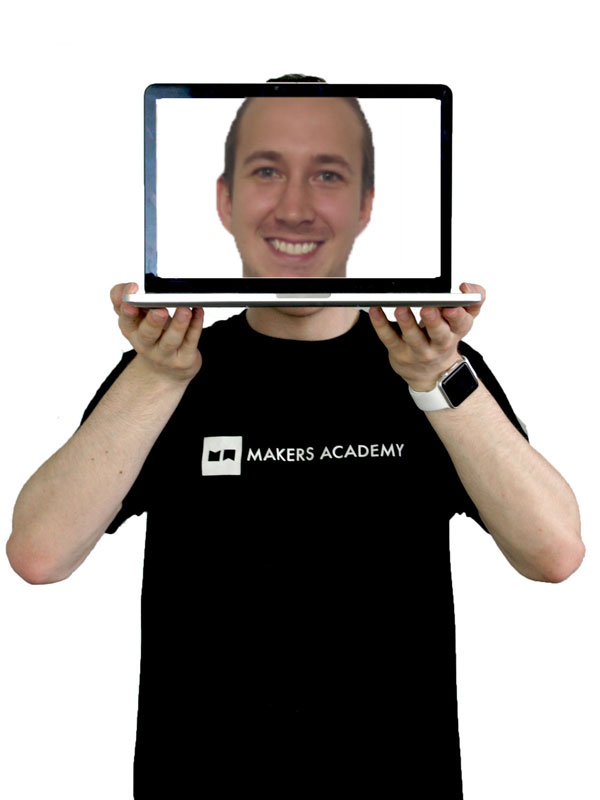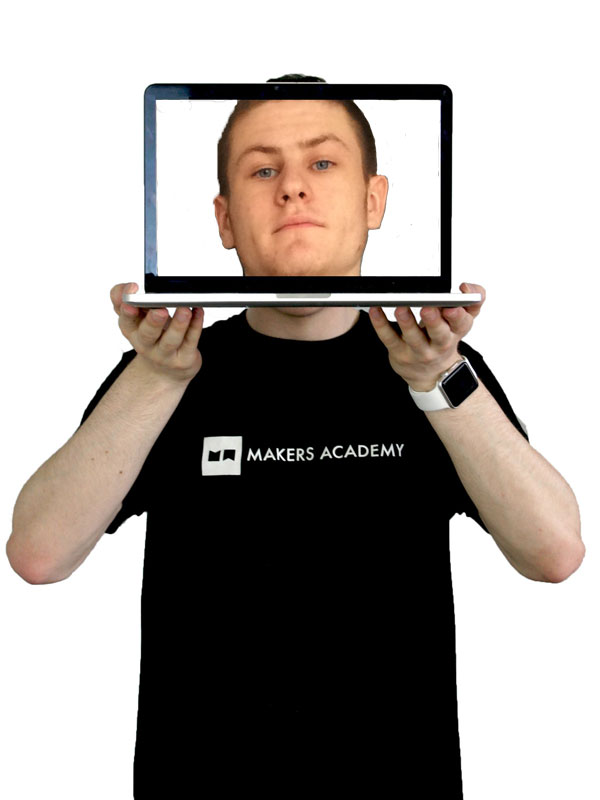 Graduated Remote April 2016
Reiss Johnson
If you're willing to work hard, it's more than possible to get a great job with a great salary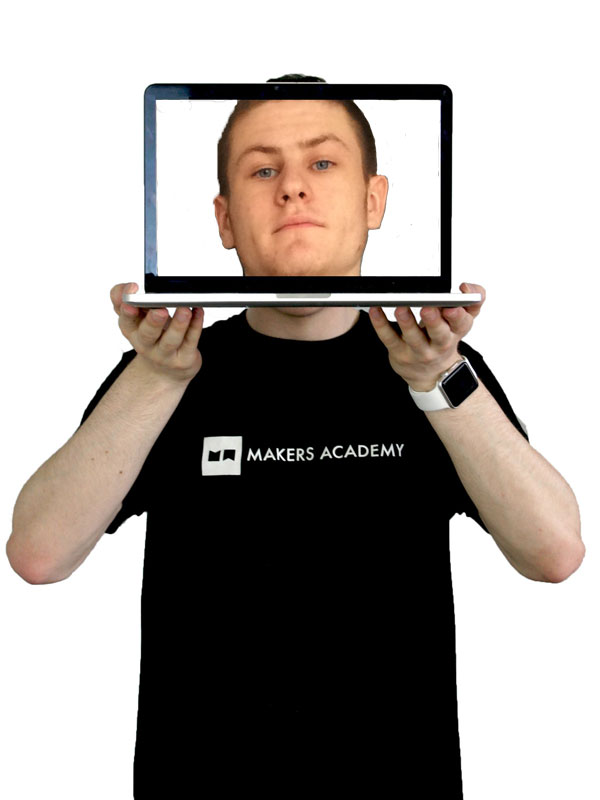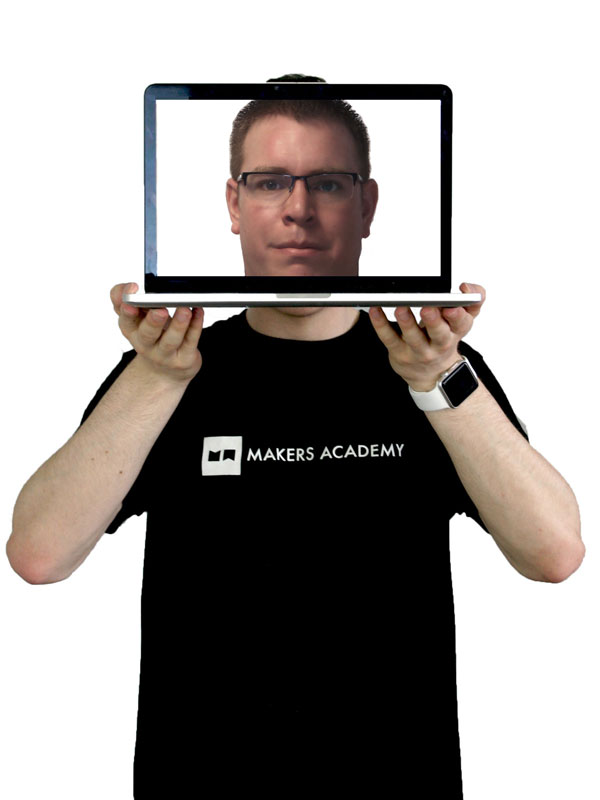 Graduated Remote June 2015
Rob Bowers
It gave me a new perspective and expanded the potential of the business.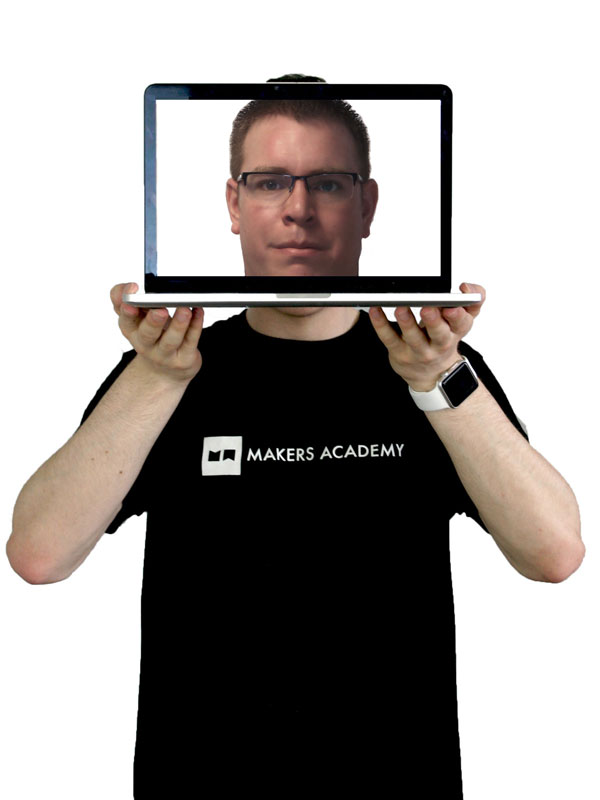 Makers Academy Remote
Follow Rebecca and Godfrey's Coding Journey
Meet
Our hiring partners
The average salary for a Makers Academy graduate as a junior developer is £32k, and after a few years experience that number jumps up to £45,000. Compare that to the UK average of £26,500 and you can see how lucrative a career coding can be.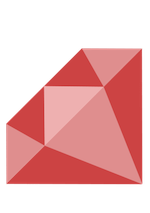 Ruby
Ruby is a general-purpose programming language. The brainchild of many other brilliant languages, it's an intuitive route into programming. Ruby is used in web applications through frameworks like Rails and Sinatra.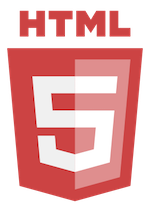 HTML
HTML is the building material of the web. We'll guide you towards building beautiful, structured webpages and altering content dynamically, both on the server and client-side.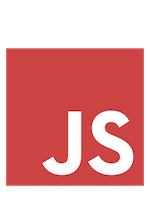 JavaScript
JavaScript is rapidly becoming the biggest programming language in the world. You can use it anywhere: to animate text on a page, to run a high-throughput server, and to enable your coffee machine to work over WiFi.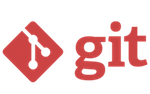 git
git is the world's most popular way to manage, share, and distribute code. We embed best GitHub practices from the get-go, which perfectly suits our focus on Pair Programming - and our Hiring Partners.
A World-Leading
Curriculum
We're passionate about education and software development. Our online course has been designed by industry experts to introduce you to the most used technologies in today's marketplace, and to equip you with the skills you need to quickly find a job as a Junior Developer.
Apply Now
We run cohorts every 4 weeks onsite and every 12 weeks remotely, and applications are highly competitive. We offer numerous payment options.